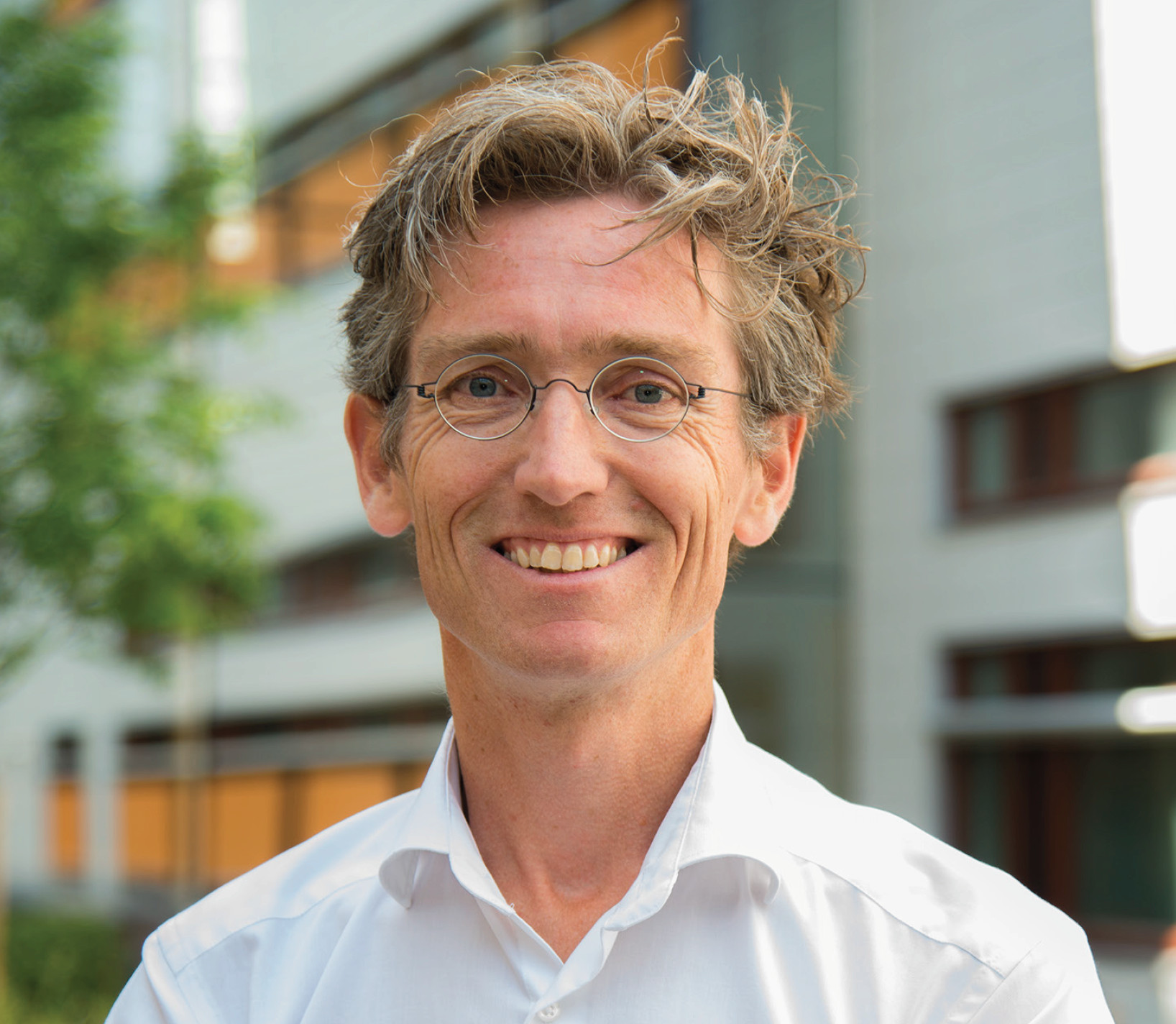 Background
Bas Raaymakers is professor of experimental clinical physics and is, together with professor Jan Lagendijk, one of the founding fathers of the hybrid 1.5T MRI radiotherapy systems, the MRILinac. Bas studied experimental physics at Utrecht University from 1990-1996. Immediately after that he pursued a PhD in hyperthermia, specifically thermal modelling for hyperthermia. Since the last year of his PhD track, that is since 1999, he is involved in development, prototyping and clinical introduction of the MRILinac.
The goal of this system is to offer soft-tissue imaging of the patient directly from the treatment table and by doing this improve the precision of radiation delivery. These activities were performed in collaboration with Elekta and Philips. In 2017 the first patients on the MRIlinac were treated. Currently Elekta is marketing the MRILinac as the Unity system and globally patients are treated with this system.
The current research activities can be captured under the ambition to realize real-time adaptive radiotherapy. To fully exploit the promise of the MRILinac one needs to be able to adapt the treatment whenever a change is detected. Faster treatment planning, dose accumulation, MRI acquisition and interpretation, clinical decisions and also quality assurance are being addressed and developed as prototypes to develop and explore new workflows for MRIlinac.
Projects
Three most recent publications
DeepDose: a robust deep learning-based dose engine for abdominal tumours in a 1.5 T MRI radiotherapy system. Tsekas G, Bol GH, Raaymakers BW, Kontaxis C. Phys Med Biol. 2021 Feb 5. [(paper)] (doi: 10.1088/1361-6560/abe3d1)
Quantitative investigation of dose accumulation errors from intra-fraction motion in MRgRT for prostate cancer. Bosma L, Zachiu C, Ries MG, Denis de Senneville B, Raaymakers BW. Phys Med Biol. 2021 Jan 26. [(paper)] (doi: 10.1088/1361-6560/abe02a)
Delivered dose quantification in prostate radiotherapy using online 3D cine imaging and treatment log files on a combined 1.5T magnetic resonance imaging and linear accelerator system. Kontaxis C, de Muinck Keizer DM, Kerkmeijer LGW, Willigenburg T, den Hartogh MD, van der Voort van Zyp JRN, de Groot-van Breugel EN, Hes J, Raaymakers BW, Lagendijk JJW, de Boer HCJ. Phys Imaging Radiat Oncol. 2020 Jul 13;15:23-29. [(paper)] (doi: 10.1016/j.phro.2020.06.005)
Keywords: Radiotherapy | MRI guided Radiotherapy | Adaptive radiotherapy | Real-time adaptation | Image registration for radiotherapy
Social media and other resources
Email: b.w.raaymakers@umcutrecht.nl | Google Scholar | LinkedIn | Pubmed